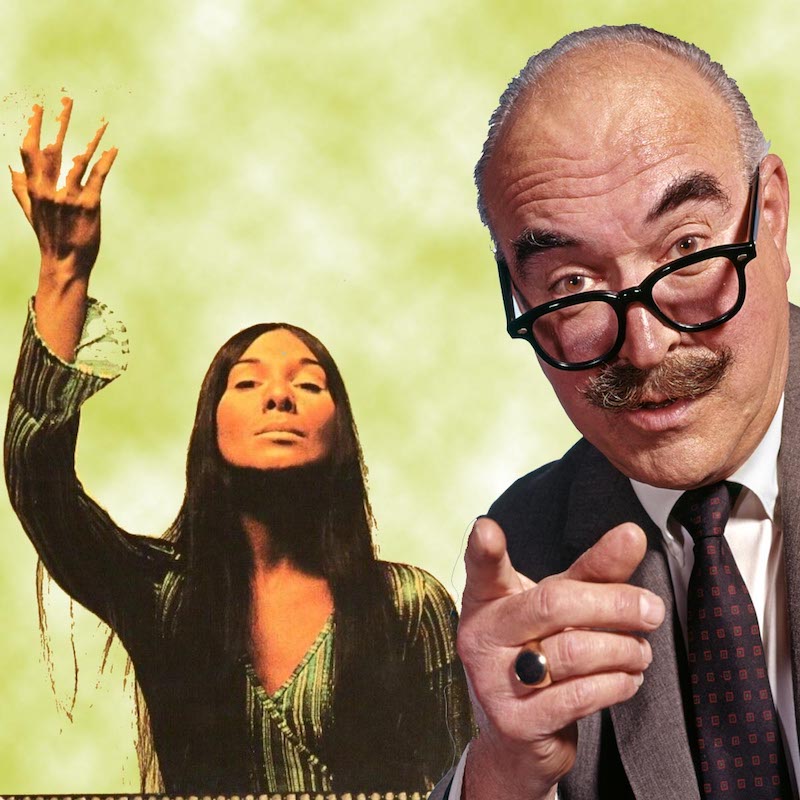 God Is Alive, Magic Is Afoot
This is the title of the first song on Buffy Sainte-Marie's 1969 album Illuminations. Lyrics penned by Leonard Cohen with music sung by Sainte-Marie; the intense song sets the tone for a wonderful album. This Folk-Rock masterpiece takes the listener to many places with a good variety of compositions. There is a thread of mystery by way of song transitions using Moog synthesizer. Sainte-Marie treads into experimental music and there are eerie, yet compelling moments.
Krist and Jillian discovered this work in early 2020 and were captivated. This overlapped with their writing sessions; assuming they were composing songs for the next Giants in the Trees album. Illuminations hung over the writing sessions like a thought or emotion, a fragment of consciousness that cannot be shed. It was about the vibe and not any individual song.
The writing progressed and songs were recorded. Then the fateful discovery of the Grunge demo compact disc occurred. Changing winds had the two songwriters pivoting to jam sessions in Seattle with Kim, Matt and Bubba. This convergence not only required travel across the state; the music also followed another path. As listeners of the album know, these new musical associations are not on the Alt-Folk trip.
The question of what to do with the material lingered? There were various ideas of how to move forward. Personal circumstances and longstanding commitments needed to be considered. It was Krist who pushed things through. Something had to be released and this is how 3rd Secret came so abruptly into the world.
What are the rules about releasing a record early in the third decade of the 21st Century? And how do these rules, if any, affect some players who can deeply relate on life experience? Kim, Matt and Krist share personal experiences. These fellows not only had musical jam sessions, there were connections with those fragments of consciousness that cannot be shed. In other words, some things really matter, and some like just dropping a record, not so much when considering the big picture. Indeed, it is a tremendous luxury to be in the position of dropping a record without any promotion.
There is such a connection, and passion, the whole group want to keep making music together.
IMAGE: Buffy Sainte-Marie Illuminations (1969) Album cover / Man pointing under license of Alamy Images.
---
(© 2022 3rd Secret; All Rights Reserved)