April 14, 2022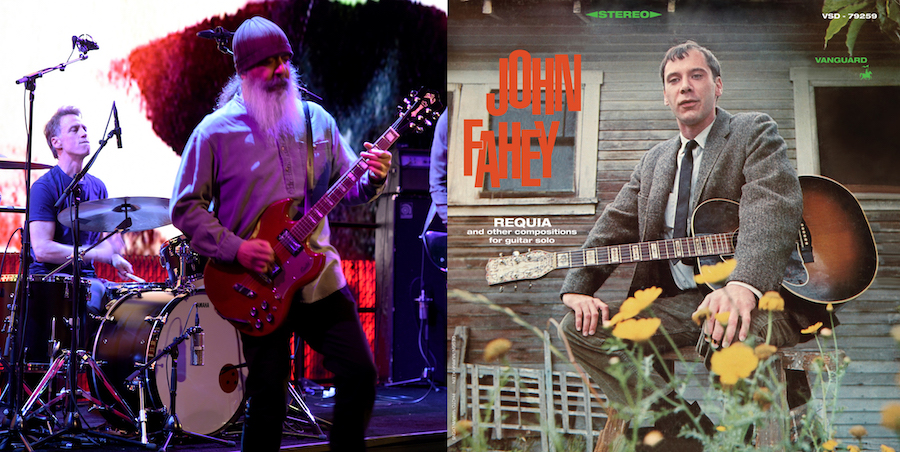 Grunge or Alt-Folk?
Guitarist John Fahey is considered, by many, as the godfather of alt-Folk. Fahey started releasing records in the early 1960s. These wonderful recordings were, at the time, an alternative to mainstream / popular Folk like Kingston Trio or Peter, Paul and Mary. Fahey was experimental / trippy too. He composed in many alternative guitar tunings — and this is a feature of his sound and finger-style.
Soundgarden and Nirvana came out of the so-called alternative Rock scene. Soundgarden were keen to alternative guitar tunings. If you were to play the songs from their album Superunknown on guitar, in sequence, the strings will need to be tuned differently for every song! The eponymous "Superunknown" is in tuning (DGDGBE). Kim says they called this tuning "digga-digga".
On 3rd Secret, there are also many alternative tunings. For example, "Rhythm of the Ride" is in the same tuning as Fahey's "Sunflower River Blues" (CGCGCE).
Here are the tunings for the rest of the 3rdSecret songs:
"I Choose Me" DADGBE (Drop D)
"Last Day of August" DADGbAD
"Winter Solstice" DGADAD
"Lies Fade Away" (Standard)
"Live Without You" (Standard)
"Right Stuff" (Standard)
"Dead Sea" DADFAD (David Crosby calls this "Dad Fad", it's an open Dm.)
"Diamond in the Cold" (Standard)
"Somewhere in Time" (Standard)
"The Yellow Dress" "DADEBD"
The tuning situation could help explain the alt-folk / Grunge connection. However, there are other questions:
Was John Fahey left handed? – No.🤨
Why is he left handed on the cover of Requia? – We don't know. 🧐
Why is Kim Thayil in such proximity to an accordion song on 3rd Secret? – This is because Krist -who loves accordion- and Jillian, are not offended by the term schmaltz. "Right Stuff" came over in their bag of recorded songs as they transitioned to the new Supergroup 🚀.
Check back for more answers to pressing questions.
Image: Kim Thayil & Matt Cameron by Tony Drovetto for Museum of Pop Culture (MoPOP) / Requia for Molly (1968) John Fahey.
👉Text above is FREE TO SHARE!🌝
---
(© 2022 3rd Secret; All Rights Reserved)